Emergency evacuation procedures in the workplace keep everyone safe. How often do you hold emergency evacuation drills in your workplace? Do your staff know where to find emergency equipment like fire extinguishers? Do they know where to assemble in the event of a fire?
Every employee should know emergency evacuation procedures in the workplace.
It starts with having a documented emergency evacuation plan that outlines these procedures in detail.
This should be a formal document kept in a safe place that managers can use to learn the evacuation procedures specific to your business, and then train the staff accordingly. The plan is an essential step in the ongoing prevention of injury or worse in the event of fire or any other danger.
Regular testing of the emergency evacuation plan should be a part of your Worksafe procedures, and the plan makes procedures clear and effective.
Your evacuation emergency plan will involve certain steps
If you're new to business, or you've acquired a business that doesn't have an emergency evacuation plan, then it's something you'll need to get onto straight away. There are specific procedures your plan will outline.
These are:
responding to the emergency
evacuation
notifying emergency services
medical treatment and assistance
effective communication between the person authorised to coordinate the emergency response and all other persons at the workplace
Your document should also include plans for: testing the emergency procedures
testing the emergency procedures
the frequency of tests
information, training, and instruction to relevant workers for implementing the emergency procedures
You need to include a professional detailed floor plan showing the locations of emergency equipment, first aid supplies and utilities. You'll be surprised how many staff have no idea where fire extinguishers and other emergency equipment are.
Knowing that your workplace evacuation procedures are in place, and that they work, is essential.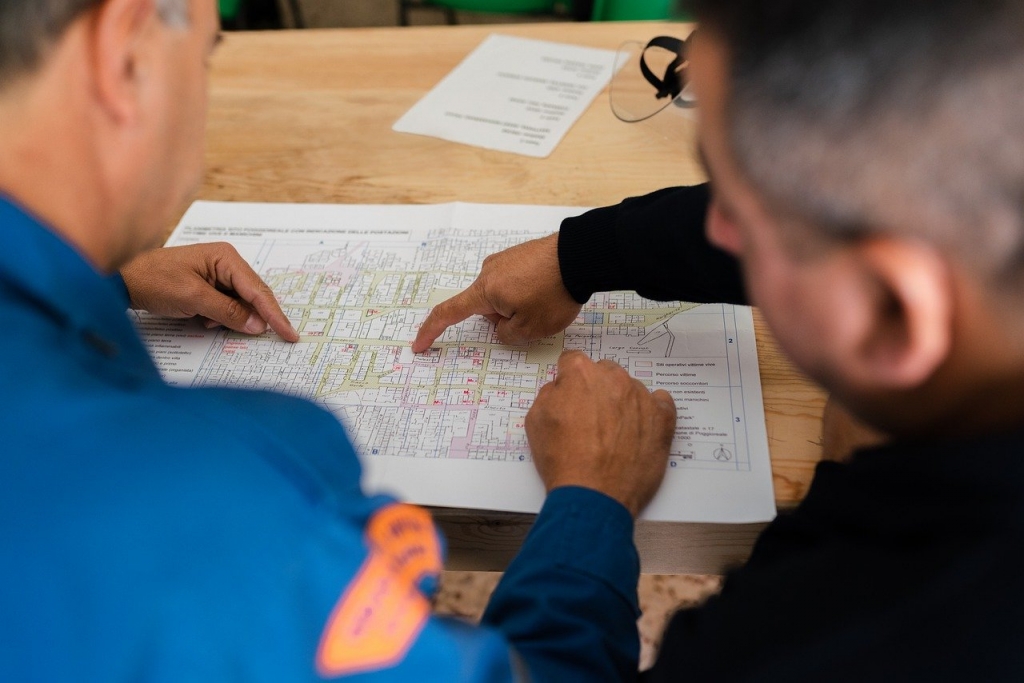 Considerations when making an emergency plan
There are important things to consider when you're putting together your emergency evacuation plan.
The key points are:
size and location of the workplace
number of employees (and predicted number of customers at the time of emergency, where applicable)
nature of the work being carried out and the workplace hazards
types of emergency situations
There are all kinds of reasons for emergency evacuation procedures in the workplace. Whether it's a fire, terrorism incident, person with a gun, gas leak, or any other impending threat, emergency plans should be tailored to the incident and to the type of work and workplace. You would respond differently to an armed person than you would to a fire, which is why each incident response should be tailored to the business.
If the type of workplace is low risk, emergency plans probably won't need to be long or complicated.
If the type of workplpace is a higher risk, you'll need more comprehensive plans. Whatever the risk, all staff must know who is the chief person responsible for coordinating emergency procedures.
Emergency evacuation procedures in the workplace can change
If you have a detailed emergency evacuation plan already, it may be out of date. One thing you may not realize is, procedures can change. There are circumstances where your emergency evacuation plan may need to be updated.
This can be:
when there are changes to work activities or the physical workplace
if the workers who have emergency responsibilities change
if new risks have been identified
Your emergency evacuation plan should be regularly reviewed and any changes made as soon as identified. This would then mean educating your workers on the changes and conducting a new test as soon as possible. That way you'll know the staff are ready to act according to the updated plans should an incident occur.
How often do you need to test an emergency evacuation plan?
Testing of your plans should be done at least once a year. The chief person in charge would choose an emergency scenario and enact the evacuation according to that scenario, such as a fire drill.
After the test, a full review should be undertaken to see what was done well, what confusions arose, and what can be done better next time. Getting feedback from your workers is invaluable.
Any changes should be updated in your emergency evacuation plan.
Jim's Fire Safety are trusted professionals
Emergency evacuation procedures in the workplace includes having the correct equipment to combat emergencies, such as fire extinguishers.
The best way to maintain safe, working fire extinguishers is through regular testing by Jim's Fire Safety.
Our experts are highly trained in fire protection, inspection, and testing. We're trusted from Auckland to Invercargill, right across our beautiful country.
Part of our team training is keeping up to date with the latest fire safety regulations. With Jim's Fire Safety looking after your business, you can have peace of mind. You'll know the fire safety equipment in your workplace will be in order, and ready in the event of fire.
Call our friendly team today, or fill in the online form for a free quote.