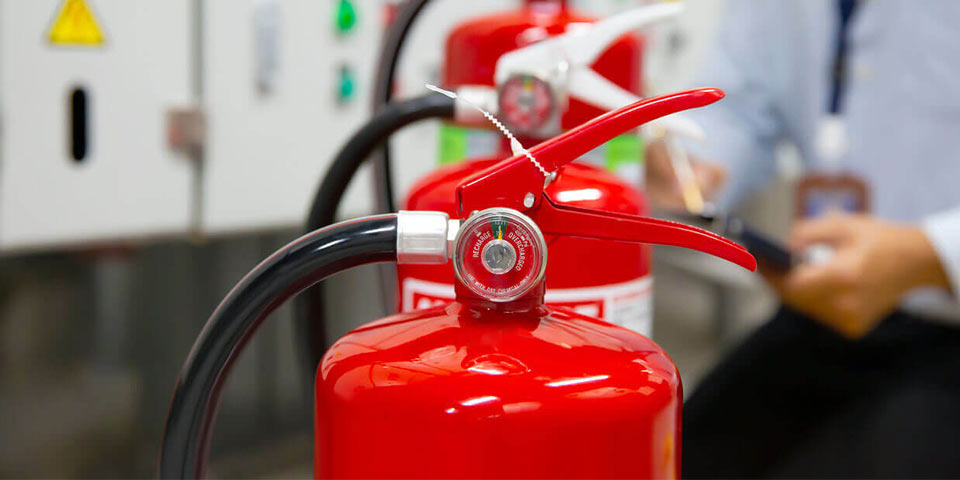 Finding the best fire extinguisher services in Hamilton is easy
Providing a safe workplace for employees in Hamilton is critical. To do this you need professional fire extinguisher services in Hamilton. It may seem like a long way up north, but finding the best fire services is easy. Jim's Fire Safety covers both islands from top to bottom.
A safe workplace is not just about having fire extinguishers installed in the right places, but having the correct fire extinguishers.
Every business is different, and that means one size does not fit all. Different environments bring with them different classes of fire. Your fire extinguishers must suit your environment.
Fire extinguishers are your first line of defence, and the wrong one can spell disaster.
Jim's Fire Safety technicians will ensure that:
you have the correct fire extinguishers for your environment
that they're positioned strategically around the premises
But this is just the beginning.
Comprehensive fire extinguisher services in Hamilton
After this, comes ongoing fire extinguisher inspection, maintenance and testing. Left unchecked, fire extinguishers can develop faults and that's the last thing you want when you need them in an emergency.
Jim's Fire Safety:
selects the right fire extinguishers for your work environment or home
installs them in the best locations
tests them at least once every 12 months (6 months for hostile environments)
does extra examination for wet chemical and foam fire extinguishers every 3 years including discharging test and recharging
refills extinguishers
does hydraulic pressure tests
attaches test records on a yellow inspection tag
Fire extinguishers are serious business. You must remind yourself of your legal obligations and ensure you workplace is as safe as possible for you, your staff, and any onsite visitors/customers.
Your workplace and home are protected
Finding the best fire extinguisher services in Hamilton is simple. Jim's Fire Safety technicians serve all of New Zealand. Nowhere is too far away.
For domestic, commercial and industrial fire extinguisher services and maintenance according to the NZS 4503:2005 standard for Hand Operated Fire-Fighting Equipment, you can rely on Jim's Fire Safety. It's the added peace of mind you need.
Call Jim's Fire Safety on 0800 454 654 for a free quote or fill out our online form.