Fire extinguisher testing in Auckland prevents disasters
Now's the time for fire extinguisher testing in Auckland. If you're a business owner, fire safety is part of your responsibility. It's a legal requirement to maintain a safe workplace and fire extinguishers are considered a part of that.
There are a few variables which determine the testing intervals.
These are:
the type of equipment
what it's used for
where it's mounted
Professional testing must be done by experts. That's where Jim's Fire Safety can help. We're experts in all fire safety procedures and can ensure you're ready and equipped in case of fire.
Advantages to testing your fire extinguisher you may not know about
It goes without saying that fire extinguisher testing in Auckland protects you and your staff from serious injury or worse if a fire was to break out. With frequent testing, you have peace of mind knowing that you can quickly access equipment that's maintained and in full working condition when and where you need it.
A massive amount of damage can be done by small fires. By putting them out early, you're minimising this damage and helping avoid a major incident. There are other advantages to testing your fire extinguisher you may not be aware of.
Did you know by regularly testing your fire extinguishers you can maximise their life span?
This saves you money on replacements.
It saves you time which can be better spent on your business.
It saves you worry because constant maintenance ensures they're in proper working order at the time of testing.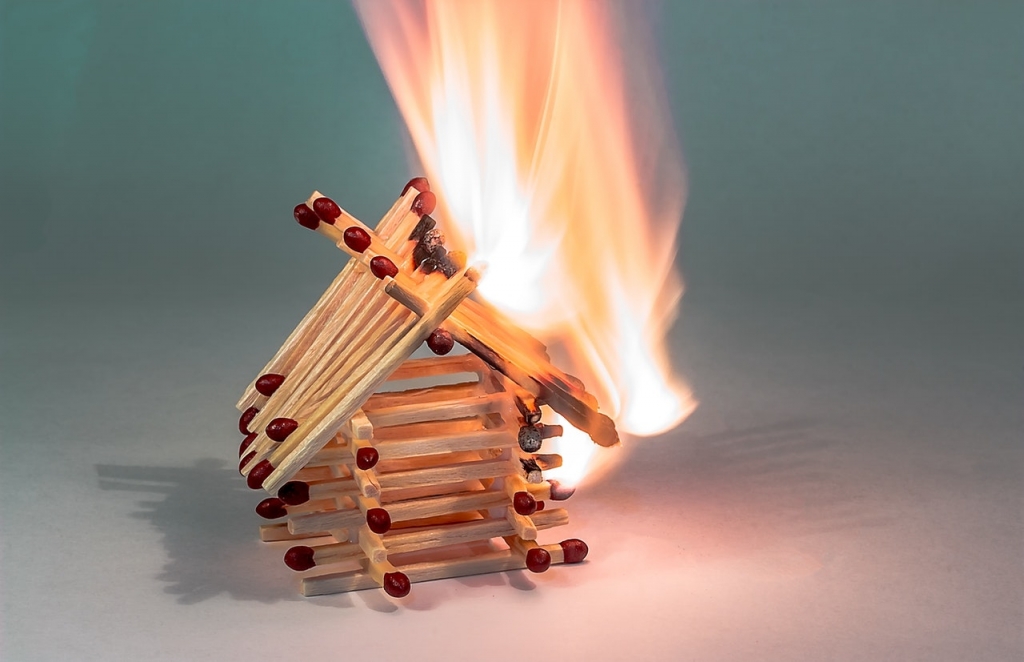 What you can do to be proactive
As part of your routine activities at work, there are simple things you can do to be proactive between the professional testing periods.
You can check:
For any visual damage on the extinguisher. If it's damaged or has rust it can't be certified for another year. It needs to be repaired. If this isn't possible then immediate replacement is necessary
The pressure gauge is safely in the green. If an extinguisher is used or tested by someone other than a professional, it'll most probably need to be re-filled or replaced. This is because under normal circumstances an extinguisher will not hold its pressure once tested. You'll know if this is required because the pressure gauge won't be in the green
The service tag's been clipped within the last 12 months. If not then it's past due and you must contact the professional fire safety team immediately
The service sticker is completed. If there's no record on the sticker of it being serviced within the last 12 months, or there's no sticker at all, then it needs immediate attention
If it's a dry powder type extinguisher, that the service tag on the right-hand column has been clipped within the last 5 years. (The life span is generally 5 years). If not, you need to contact the professional fire safety team
If you notice any one of these is not in order, it's time for a fire extinguisher inspection by a professional fire safety team.
Other things to look for with your fire extinguisher
Between the scheduled periods of fire extinguisher testing in Auckland, something else you can do yourself is to check the fire safety pin.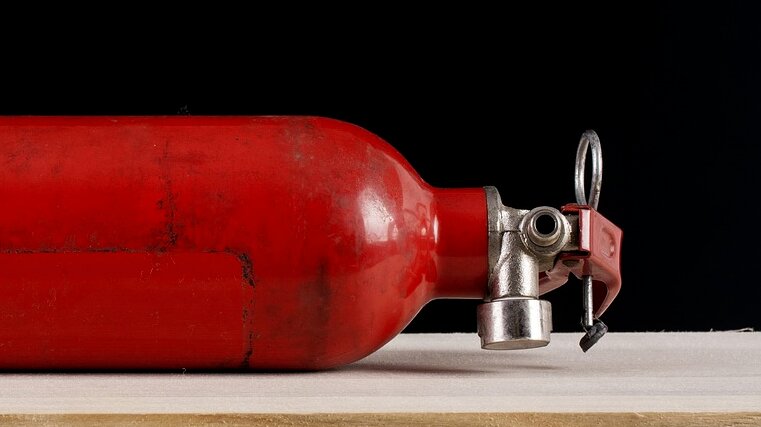 You probably know what the fire safety pin is, but in case you don't, it's the thin metal pin near the handle that prevents the handle from working. If and when the fire extinguisher is needed, you need to pull the pin. Nothing will happen. It simply means the extinguisher's handle is now able to be used to put out the fire.
If there's no fire safety pin, it needs immediate attention. The extinguisher could be partially discharged or triggered. If there comes a time when you need to use it, the extinguisher may not work. It needs to be checked by professionals, because it may need recharging or refilling.
It's the same if the fire safety pin is bent or loose. This can cause unwanted fire extinguisher residue. It may even mean you need to replace the extinguisher. In this case it needs to be tested and the pin needs to be tightened or replaced by professionals to maintain safe working order.
There is also a thin plastic tamper seal that keeps the safety pin in place. If you notice this seal is loose, broken, or missing, then the extinguisher should be checked by professionals and the tamper seal replaced. You can't leave anything to chance.
Jim's Fire Safety are trusted professionals
The best way to maintain safe, working fire extinguishers is through regular testing by Jim's Fire Safety.
Our experts are highly experienced and have built a solid reputation for thorough fire safety services right across New Zealand.
Part of the reason is because Jim's Fire Safety technicians undergo comprehensive training and are always up to date with the latest fire safety regs. This gives you and your staff peace of mind, knowing the fire safety equipment in your workplace is all in order, and ready for use in the event of a fire. For fire extinguishers testing in Auckland, you're in the right place. Let Jim's Fire Safety look after you now and into the future.
Call our friendly team today, or fill in the online form for a free quote.