There are a number of foam fire extinguisher uses to know about
Fire safety is all about being prepared and being aware.
The danger of a fire occurring is one thing. Knowing how to deal with that emergency situation is just as important. This is where having the right fire protection and equipment is crucial.
There are a number of fire extinguishers and wet chemicals, CO2, water, dry powder, and foam fire extinguisher uses are very different.
Foam fire extinguishers
Having a fire extinguisher is a key to dealing with a fire properly but there is one important point that you must consider – 'What is the right fire extinguisher?'.
You need fire extinguishers that will handle the types of fire that could break out at your workplace or premises.
That's where the different classifications come into play for each class of fire.
In case you are unaware, the different fire extinguishers in New Zealand come in 5 main types.
These are;
Water (All red extinguisher)
Foam (Blue)
Dry Powder (White)
CO2 (Black)
and Wet Chemical (Oatmeal coloured band)
When it comes to foam fire extinguishers uses, you can use a foam extinguisher on a fire involving cooking fats and oils (a Class F fire). This extinguisher can also be used for Class A fires which include wood, paper, and plastic fires as well as Class B fires which involve flammable or combustible liquids such as petrol, paint, or kerosene.
Having the right fire extinguisher
You should always ensure that you have the right type of fire extinguisher for your premises or you are putting yourself and your employees at unnecessary risk.
The other thing to remember is that your workplace may not meet the current workplace safety regulations. This could leave you liable for a heavy fine.
The different types of fire extinguishers deal with fires that start from different types of fuel – these are the so-called 'classes' of fire.
Which fire extinguisher will you need?
Each of the classes of fire brings its own fire risk. These risks will determine which fire extinguisher types you need and they could vary from different work areas.
Despite what many people think, there is no one fire extinguisher type that will work on all the classes of fire.
Having the right kind of extinguisher is crucial. You will also need to ensure you have the right size and weight of fire extinguisher as well.
It is easy to see why and how fire safety can be complicated and confusing.
It pays to see the Fire Safety experts
There are countless stories of fire damage and even injuries and fatalities caused by fire.
The tragedy is that often these incidents could have been avoided. When you have the right fire extinguisher for your premises, you can feel confident that you will be able to handle a fire emergency should one occur.
Knowing how to identify what areas need which type of extinguisher, such as a kitchen area where foam fire extinguishers uses come into play, requires experience and expertise.
That's why it pays to see the experts in fire safety and fire extinguisher use.
Jim's Fire Safety NZ is that special team of experts.
They are the professionals who can implement all your fire safety measures, including fire extinguisher set up, fire equipment testing, maintenance, and servicing.
That's where enlisting the help of the best fire safety specialists across New Zealand is your safest bet. You have a trusted team who can take you through each step to make sure you are fire safe, not just for today, but for every tomorrow.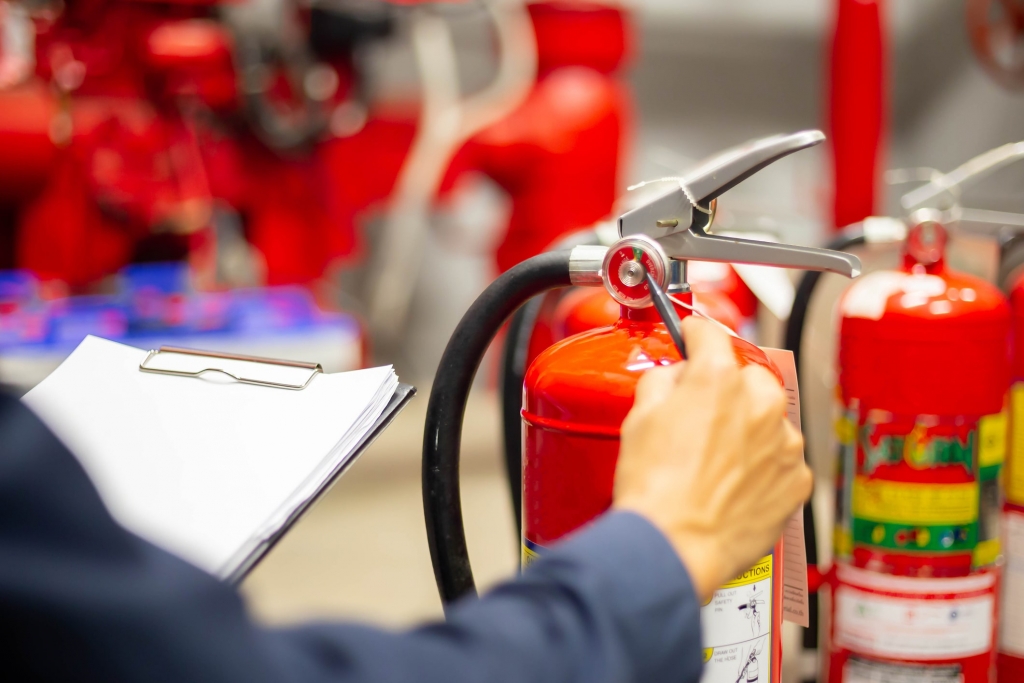 Jim's Fire Safety are New Zealand's trusted professionals
When it comes to fire safety, you can't go past the experts at Jim's Fire Safety.
All our technicians are up to date with the latest fire safety regulations, with ongoing training a key to our service excellence. You won't find a more highly trained team in fire protection, inspection, and fire equipment testing.
The Jim's Fire Safety expertise includes the ultimate in; fire hose reel testing, fire blanket inspection, even electrical testing and tagging, RCD testing, and microwave testing.
The best part is that you can be sure of the quality of fire safety service right across New Zealand and it's easy to organise a fire safety inspection as a starting point.
Fire safety is nothing you can ever take for granted. You'll always be sure that you, your family, your staff are all safe with Jim's Fire Safety team behind you all the way.
There's no reason to put your workplace at risk. You don't get second chances when it comes to safety. Make sure you are fire safe as soon as possible and on an ongoing basis. It's easy with the right team behind you all the way.
Contact Jim's Fire Safety today via our online form for a free quote on safety testing and inspection services.