Never forget that workplace fire safety can be a matter of life and death
Fire is unforgiving. That's why workplace fire safety can be a matter of life and death. You don't get a second chance at being fire safe. The consequences can be fatal.
That's why it's crucial to be on top of all your fire safety requirements. The best way to do that is to have experienced Fire Safety professionals looking after you.
It's easy to think that you have your fire safety needs covered, but it's also easy to be caught short when there is a fire emergency. That's the danger of being too complacent, not being aware of your responsibilities, and losing track of what fire safety measures need to be maintained.
Your Workplace Fire Safety responsibilities
There are a number of strict regulations to follow when it comes to fire safety on the premises. These cover a range of issues including:
Means of escape from fire for building
Evacuation of a building (evacuation procedures)
Open flames
Appliances and systems
Storage of certain materials
Firefighting equipment for use by building's occupants
Each of these have more detailed requirements in relation to workplace fire safety measures.
For example, the topic of Appliances and Systems outlines how the owner and the occupants of a building must take reasonable fire prevention precautions in relation to—
a) electrical wiring, equipment, and appliances, including portable electrical equipment and appliances;
b) gas reticulation systems, equipment, and appliances, including portable gas reticulation equipment and appliances;
c) equipment and appliances fuelled by flammable liquids (e.g. kerosene), including portable equipment and appliances.
d) Any appliance that gives an open flame or is fuelled by a flammable liquid or gas must not be used in a building unless the appliance is constructed, secured, and protected in a manner that minimises the risk of fire to the building and its contents.
It's easy to see how overwhelming the many facets of workplace fire safety can become to a landlord or business owner.
Maintaining your fire equipment
With all that is going on with running your business or managing your workplace, it's no wonder that fire safety is not at the top of the list of things to look after.
There are conditions that must be met in order to be fire safe in the workplace.
It's not enough just to have fire-fighting equipment and a clear means of escape if a fire breaks out.
As the owner of any hand-operated firefighting equipment, you must ensure that is maintained in accordance with the correct standards (NZS 4503:2005—Hand operated fire-fighting equipment).
This is another example of how easy it is to unwittingly fail to meet your fire safety obligations.
Knowing your fire risk and how to minimise it
Before you or your employees are put in the position of having to deal with a fire at your workplace, it is best to have taken all necessary precautions to prevent a fire in the first place.
This is where fire safety procedures come into play.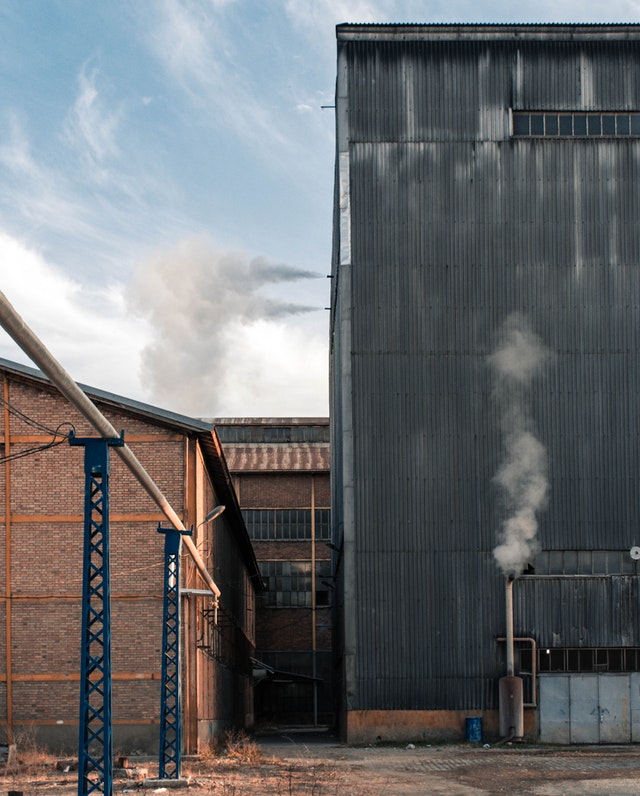 Storing materials in the proper area where they are not subject to the dangers of the weather or can add to the fuel of a fire is a major concern.
Again, the regulations outline that 'no materials may be stored outside a building in a way that creates a fire hazard'. The materials mentioned are any flammable materials including: timber, wooden materials, dry plant material, flammable packaging and any waste that is likely to burn.
Even a workplace that has an area used for the storage of these materials must have measures that ensure that fire cannot spread to the rest of the building or any nearby building.
Why you need Fire Safety Professionals
It makes sense to talk to experts whatever the subject.
When it comes to workplace safety, it is even more important to know that you have professional help you can rely on.
That's where the Jim's Fire Safety team stand out.
You can forget the hassles and headaches of trying to deal with all the fire safety issues yourself and leave it in the most trusted hands.
Jim's Fire Safety look after you and your workplace with the best in:
Fire Extinguisher Testing,
Testing Hoses and Blankets,
Exit lights and other fire protection procedures,
Testing and Tagging Appliances or Tools
You'll always know that you are fire safety compliant and have the back up of professional scheduling for all fire-fighting equipment.
There is no point buying the appropriate fire equipment unless it is regularly checked with the correct identification. The last thing you need is to be trained how to tackle a fire in an emergency but only to have your fire-fighting equipment fail.
The results can be devastating and even fatal.
Keep fire safe with Jim's Fire Safety
For the very best in fire safety services, there's only one name you need to know – Jim's Fire Safety.
There's no time to second guess your fire safety, so see the true professionals first. You and your employees will be in the best of hands.
Talk to Jim's Fire Safety today – we're the expert team you can trust.
Call us now or fill in the online form for a free quote.