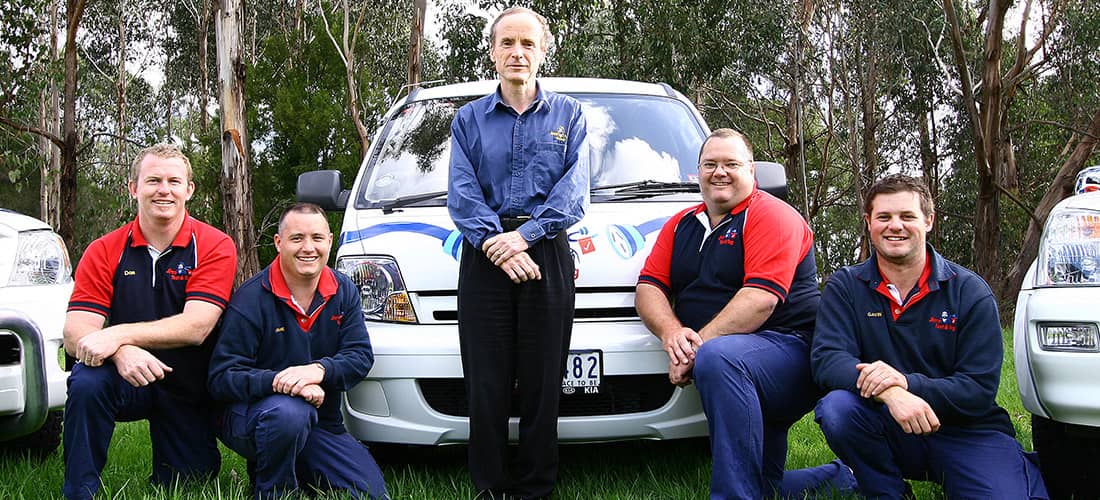 Join Jim's Fire Safety Franchise Team in New Zealand
Are you thinking of a new start? Sick of working harder for someone else?
If you are reading this, then odds are you are thinking about similar questions to these. Jim's Fire Safety New Zealand may just have the opportunity you are looking for!
As part of the international Jim's Group, Jim's Fire Safety is one of the group's most successful and dynamic divisions. Our systems and processes are being replicated by many of the other Jim's divisions. This is because we lead the way in not only ensuring we are at the top in our industry but also in selecting and supporting our Franchisees.
Franchising continues to be one of the fastest-growing markets in New Zealand, and we lead the way with more Franchise systems than any other country in the world. Over 3,000 Franchisees are currently running successful Jim's franchises around the world in over 40 different divisions.
As members of the Franchise Association of New Zealand, we adhere and where possible, exceed the NZ Code of Practice for Franchising. To learn more about the association, please visit www.franchiseassociation.org.nz to help understand if franchising is for you. The Franchise Association has a free short online education program available to you, simply click here to get started. We certainly encourage you to have a look at this, as it will help you make the decision that is right for you and your family.
Finally, there are a lot of questions to ask your Franchisor when he or she calls. Franchise New Zealand media has provided a list of 250 questions you should ask your Franchisor. Please feel free to bring this with you to your first meeting.
The first step is to make contact with us so we can get some initial information to you about this opportunity. Simply click on the Franchise Enquiries button below and fill in your details. Within the next hour, you will receive your first email containing first-hand experiences from members of the team. If at any time you no longer wish to receive emails from us, simply use the unsubscribe option at the bottom of the page and you will be removed from our mailing list. Shortly after you enquire, your local Regional Franchisor will be in contact with you to have a chat about what it is you are looking for and explore if this opportunity is right for you.
Thank you for taking the time to read a little about what we have to offer and we look forward to hearing from you soon.