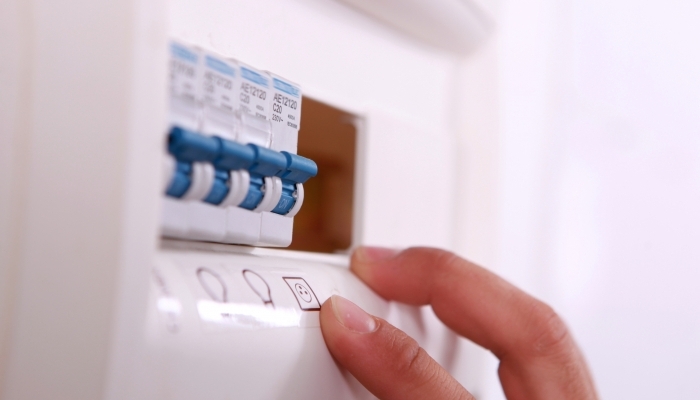 Residual current devices (or RCDs) are in place to protect you from electrical shock. Every time a fault is detected in a circuit, your RCD will kick in and switch off the power. Faults may occur because of damaged appliances or old electrical wiring.
If your RCD isn't working properly, people in your building could receive an electrical shock or your circuits could overheat and catch on fire. To ensure your business is as safe as possible, book in for an RCD test today.
If you run a business, it is your responsibility to provide a safe environment for everyone on your property. At Jim's Fire Safety, we complete RCD testing services for businesses across New Zealand. If you fail to manage risks in your workplace, you could receive both individual and organisational fines. An investment in safety is an investment in your business.
RCD Testing Standard
In New Zealand, we test and inspect residual current devices according to the AS/NZS 3760:2010 standard for the in-service safety inspection and testing of electrical equipment. Every Jim's Fire Safety technician completes work according to the current national standard. If any revisions are made, or new standards released, our team members will know about it.
RCD Testing Frequency
The frequency at which we conduct our tests varies according to the nature of your environment, and the type of RCD you have. When one of our technicians completes the testing, they will determine the interval by referring to the AS/NZS 3760:2010.
Table 4 of the standard shows the "indicative testing and inspection intervals for electrical equipment". This table is only indicative and intervals must be determined by a professional in conjunction with the rest of the standard.
 
Industry Standard RCD Testers
We use the latest portable appliance testing equipment to inspect and tag your residual current device/s. We can test a range of different RCDs, including portable, fixed, and outlet circuit protection. Our technicians routinely check their own equipment to ensure accurate test results are collected.
Why should I choose Jim's Fire Safety for RCD Testing?
If your residual current device is not functioning correctly, an electrical fire could start in your building. At Jim's Fire Safety, we are passionate about all forms of fire protection and prevention. Our technicians are trained to perform a variety of electrical tests as well as the inspection of fire protection equipment. We can service your entire property in one easy appointment.
At Jim's Fire Safety, we can cover all of your statutory testing requirements.
After we have completed an inspection, we'll create a report to help you track your compliance. You'll get a hard copy of your report and we'll keep one on file in our system. This document will contain the details of each test we undertake, the pass or fail status of each item, the date of testing, and a re-test date.
You won't have to remember when your next test is due with our free reminder service. When a testing date is approaching, we'll send you out a message and book in your next appointment. Our reminders are set at intervals in accordance with the New Zealand standards for RCD testing.
Our services are completely mobile and available across New Zealand. Contact us now – no matter where you are in the country. We can put you in touch with your local fire safety technician and book you in for an appointment. While we're inspecting you RCDs, why not ask us to complete a full range of fire equipment inspection services? At Jim's Fire Safety, we're experts in workplace safety. Contact us today for a free quote or more information about our services.